Healthcare 2020: The Technology Vision Part II
June 6, 7:00am, EDT - 6:00pm, EDT
Double Tree Pittsburgh (One Bigelow Square)


Healthcare 2020: The Technology Vision Part II Recap
 
On Friday, June 6th, the Western Pennsylvania Chapter of Healthcare Information and Management Systems Society (HIMSS) hosted "Healthcare 2020: The Technology Vision Part II" at the Double Tree Pittsburgh hotel. Speakers included Alix Goss, Executive Director, PA eHealth Partnership Authority; Dr. Kenneth Jennings, Head of Population Health Solutions at Accretive Health; and Dr. Brett Trusko, Assistant Professor, Texas A&M University and President and CEO International Association of Innovation Professionals (IAOIP). Ms. Goss provided an update on Pennsylvania's Journey for Health Information Exchange and a view of the electronic public heath gateway as a key component of Pennsylvania's health information network (Read more). She also shared numerous HIE success stories including the results of a University of Michigan study that found patients are 59% less likely to have a redundant CT scan, 44% less likely to get a duplicate ultrasound, and 67% less likely to have a repeated chest x-ray when information was shared across an HIE between the hospital emergency department and other providers. Ms. Goss also touched on the immediate and long-term priorities for Pennsylvania and highlighted the alignment of The Authority and HIMSS with a review of the PA HIMSS "Health IT Awareness Day" requests of the PA legislature including: 
 
Full funding of the Authority's $2 million appropriation request in Gov. Corbett's budget to support connecting the regional HIOs to the P3N and better position HIOs to successfully connect their member providers
Improve secure sharing of health information by aligning Pennsylvania with the HIPAA privacy standards of other states
Improve transitions in care through reimbursement for in home remote monitoring for patients recently discharged from a facility
Training of the health information technology workforce to enhance health IT adoption
Dr. Jennings provided the over 80 people in attendance a view of population health through a presentation entitled "Exploring the Optimal Financial Business Model & Infrastructure for a Successful ACO." During his presentation Dr. Jennings focused on the ACO model , the architecture challenges of balancing resources and infrastructure, the financial challenges of reconciliation (error reduction), cash flow management, cost estimates, and infrastructure investments, the importance of claims data and stratification, and the critical success competencies to generate Population Health Value.
Dr. Trusko, co-author of "Healthcare 2020: Technology in The New Millennium" published in the December 1999 Health Management Technology magazine, presented an update on Innovation in Health Care. He kicked off the presentation with a discussion about Lord Maurice Saatchi's introduction of a Private Member's Bill into the House of Lords that set up a legal framework "to encourage responsible innovation in medical treatment and to deter reckless departure from standard practice." Dr. Trusko also provided insight on market disruption and catalysts for innovation, including the three V's of BIG DATA: Volume, Velocity and Variety.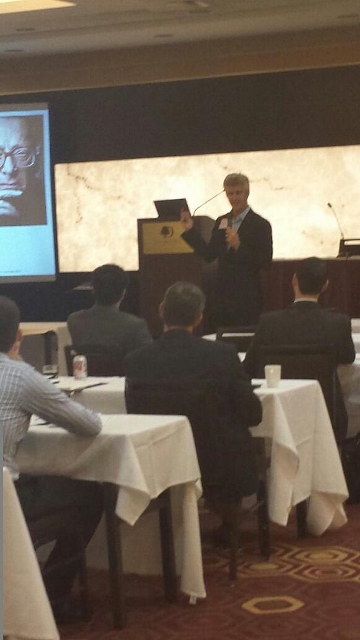 In addition to the engaging Q&A following each speaker, the ACO panel, Health Beyond Health Systems panel, and Technology Disruption for Healthy Outcomes panel all made a thought provoking impact across the attending members and guests by addressing both challenges and opportunities for new payment models, new and complimentary methods of care delivery, and new technologies to assist physicians, engage patients, and drive quality outcomes and improved wellness. 

Panelists included:

ACO Panel Discussion
Moderator: Mike McNees, CEO Syndicus
Paul Kaplan, Sr., VP Provider Strategy and Integration, Highmark
Daniel Wilt, Director, Information Technology, Healthshare Exchange
Keith Kanal, MD, CMO, Pittsburgh Regional Health Initiative
Tom Johnson, CIO, Penn Highlands Healthcare
Mike Cassidy, Esq., Attorney, Shareholder, Department Chair, Chief Privacy Officer, Tucker Arensberg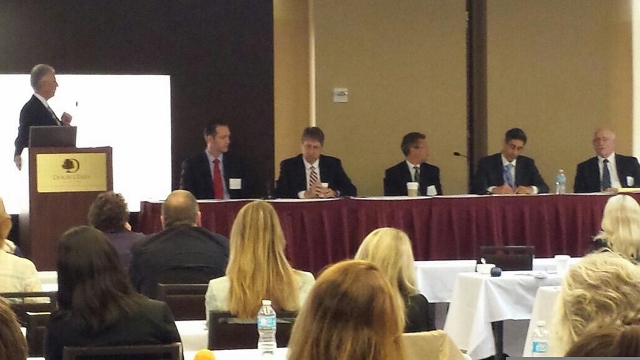 Health Beyond Healthcare Systems Panel
Moderator: Dr. Urmi Ashar, President & CEO Advanced Technology Healthcare Solutions
Rick Cancelliere, Founder & CEO, Treatspace
Rachel Allen, Certified Music Practitioner, Windber Medical Center
Ellen Makar, Senior Policy Advisor, Office of Consumer eHealth, US Department of Health and Human Services
Dr. Jon Lloyd, Sr. Clinical Advisor, Plexis Institute
Jeff Libengood, Posturology & Holistic Health Practitioner, Posturology International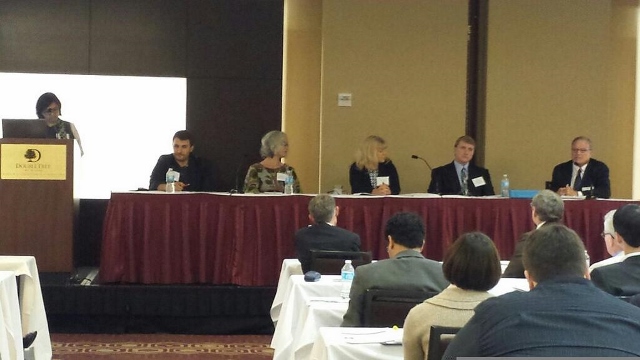 Disruptive Technology for Health Outcomes Panel Discussion
Moderator: Matt Lydic, Client Partner, Summa
Audrey Russo, CEO, Pittsburgh Technology Council
Dr. Alan Russell, Highmark Distinguished Career Professor; Director, Disruptive Health Technology Institute at CMU
Bruce Cullen, VP Strategy, Innovation & Architecture, Mylan
Ari Lightman, Distinguished Service Professor, Digital Media and Marketing, CMU Heinz College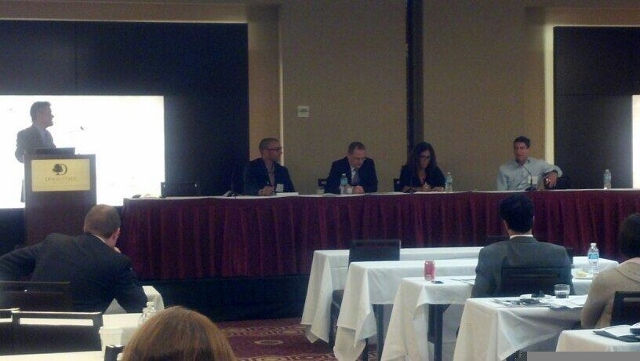 On behalf of the Western PA HIMSS Board of Directors and chapter membership, we want to thank all of our speakers and distinguished panelists (see below) for another successful Healthcare 2020 program. Please submit any feedback and/or ideas for future Healthcare 2020 programs to
hc2020@wphimss.org.